Ethics in the community, giving something back…
At Foreign Language Services we take our Corporate Social Responsibility and Ethics very seriously. They are core to our values as a business and are woven throughout our business at every level.
We are proud sponsors of 'Translators Without Borders'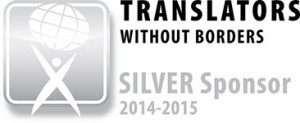 Through the sophisticated Translators Without Borders platform vital aide groups easily connect directly with professional translators thereby breaking down the barriers of language and facilitating the build up and transfer of information to those who need it; one brick at a time.
"Knowledge is power. It saves lives, lifts people out of poverty, ensures better health and nutrition, creates and maintains economies."